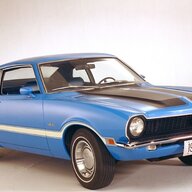 Well-known member
Hey everyone!

So i've actually never bought a new car before, but my 30 year old Volvo is at 290,000, i'm in a good financial situation, and as a former owner of an early 90's Ranger, i'm stoked to see a compact truck so I want this to be my new car when it comes out. I'm in Oregon where we happily enjoy no state tax, so that's gonna win out over the guys offering -4% invoice price on here.

So my question is if there's any realistic chance of negotiating something below sticker price? It doesn't seem like a very good place to stand on negotiation wise since we're essentially letting them know "HEY I WANT THIS TRUCK SUPER BAD" by reserving and building a truck to your particular spec. Maybe try to withhold some of the options I want and see if I can get a discount on those bits? IE: I want an XLT with the luxury trim, manual window, bed extender, paint protection, so maybe I ask them to throw in the moonroof? Or should I just be happy with sticker plus fees since it's a brand new model, it's already cheap, and it's maybe the worst time to buy a car in 40 years?

Also I keep seeing people here saying their orders are confirmed. I've "reserved" one on the Ford website and had my local dealer call me and essentially say "we will let you know when we can order it". Is that an allocation thing? I'm in a rural area so maybe they don't get to order as quickly as bigger dealers in the city? I felt like I'd be getting bombarded by salespeople more lol.

Anyways, sorry if any of these were talked about previously, and thanks for answering my questions!