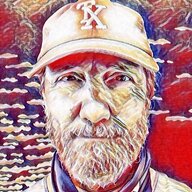 Well-known member
Let's also pretend that there is a penalty for paying the loan off early. Does this mean that if you choose to refinance the next day you will be penalized because technically whoever you refinance with is paying off your dealer loan early?
Yes. IF (it's a big IF) there is a prepayment penalty then someone has to pay it.
If you pay off the loan out of your own pocket, you have to pay
the balance plus the penalty
. If you refinance, then either you refi the total (
balance + penalty
) or you refi the
balance
and pay the
penalty
out of your pocket.
Either way the penalty ends up coming out of the buyer's pocket at some point.
It's possible that the dealer is pushing a loan with a prepayment penalty (to prevent exactly what is recommended here) but I personally haven't seen one like that.