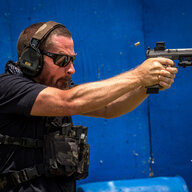 Well-known member
Just took the wife and in-laws out for dinner in the Maverick. Overall, great experience. My findings so far.
-It drives nicely on city streets. Smooth ride. Comfortable
- the plastic trim is on the lower end as far as finish and tolerances. The interior door handles, for example, have some sharp edges around the surface. Not sharp enough to cut or snag. But enough that it reflects poorly on overall feel of the material. There are other areas like that as well.
- Big windshield and view. Gives a good feeling driving position.
-The bar that goes through the grill and connects to the headlights is NOT chrome. It's more of a light gunmetal. Which is great because I hate chrome.
- B&O stereo sounds pretty good. But nothing spectacular.
- The drive selector knob seems cheap and has pretty big tolerances. Much sloppier than what I'm used to in previous cars.
- Auto start stop isn't as annoying as I thought it would be. But still not a fan.
More to