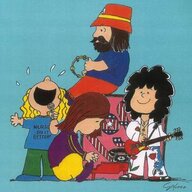 Well-known member
I picked up my Maverick Lariat Hybrid Today. It's Alto Blue with BAP. I originally ordered a 2022 Ecoboost which was obviously never produced so when I did the order rollover to a 2023 I decided to switch it to a Hybrid. When I went to the dealership last September to do the re-order they kept telling me that the 2022 order would automatically be rolled over to 2023 models and there was no reason to re-order. I knew that was not correct based on all the information I had read here on these forums.
The thing is, I don't think they were lying, I think the communication from Ford was probably terrible and the dealership thought they were doing the right thing. Thankfully I insisted that they do a rollover order and luckily they obliged. The sales manager told me today that they have a lot of unhappy Maverick customers who thought their orders were automatically rolled over to 2023 models and now those customers have no order at all. This whole ordering process was not handled well by Ford from the beginning.
But I'm thrilled to finally have my Maverick, now I'm going to spend the evening ordering accessories for it and researching the forum again to find the best phone mount for the cubby. Thanks to everyone for all the useful and helpful information because if I wasn't on these forums I very likely would not have this truck today.