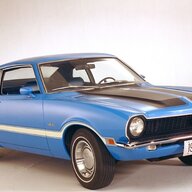 Well-known member
After 17 months (July 9th, 2021 order), my Maverick XLT Hybrid was ready to go. Shout out to Doherty Ford in Forest Grove, Oregon. They were awesome to deal with through this whole process and attempted to pull zero fast ones during this whole process. We had the credit application ran before I arrived, and I was in and out of the place in about 25 minutes.
Here's the available options I got:
The Luxury package
Co-Pilot 360
Bed Extender
Rubber floor mats
Manual Sliding Rear Window
Splash Guards
Roadside Assistance Kit
First-aid kit
Cargo Bed net
Black Maverick lettering on the back
Metal door sills
Sunscreen
Hood deflector
FITS Accessories Kit (free)
little 3D printed shelf insert for the cubby hole (aftermarket)
Hitch cover that looks like Captain America's Shield (aftermarket)
Hitch pin
So I would officially call this a fully loaded XLT Hybrid. Total cost of everything OTD after taxes and fees was $28,167.41 (God bless Oregon, no sales tax). That's with no dealer markup and 0% interest on a 36 month loan through Ford Credit. It was $29,167.41, but I got $1,000 off for being a recent college grad. Considering what I got, I cannot possibly imagine a better car for 28 grand. Knowing I got the hottest car in America $1,000 off MSRP and 0% interest is a pretty sweet feeling. As you can see, it's a sick looking ride and love seeing it in person. Definitely a tad bigger than I thought it would be.
After picking up the car, immediately hit up i-84 and began the 4.5 ish hour drive back home to eastern Oregon. Was living in Portland when I originally bought the car so had to drive it back after flying to Portland that morning. It was about a 260 mile drive, and it was an awesome way to get to know my new truck. Here's some observations I had.
First off, the luxury package (especially the 2022 version) is a MUST. Without it, it's a cool utility truck. With it, it's an exceptional commuter car. It's cold in eastern Oregon, so having heated everything, the spray in bedliner, power driver seat, and the very nice heated leather steering wheel really give me confidence that this was a great choice for a daily driver. I would regret not having some of those creature comforts.
It was super fun driving home and learning about all these modern features. I've been driving a 30 year old Volvo for the past couple of years and have never had a "modern" car (closest would be a very bare bones 2008 Hyundai Accent which had zero modern features). Never had a hybrid, never had blind spot monitoring, never had a touchscreen, never had a digital display for an odometer, never had heated seats, never had a heated steering wheel, never had a steering wheel with a button other than the horn. So even if the Maverick lags behind on tech, this thing is the gotdang future in my world. I thought it would be overwhelming but this thing is a breeze to drive. Decent acceleration for a hybrid, good visibility, smooth ride, quiet interior, and easy to pass people. I also never have had a car with a CVT before, and frankly I see no issues with that CVT droll or any lack of tactile feel. The seats are comfortable and had no problems driving for extended periods. The base stereo is good enough for my books, and the interior is slick. Everyone who has seen it loves the XLT interior with the two-tone seats and the orange flashes. I live in a rural community with a lot of big trucks and Big Truck Energy People, and everyone thinks its sweet.
The only "complaint" I have (isn't really a complaint but rather the reality of the situation) would be the gas mileage on the highway at "True" highway speed. In the cold with the heat on averaging more than 80MPH (occasionally hitting...higher), I averaged about 26MPG on the way home with about 95% of that on the interstate. That's on me for having a lead foot and wanting to get home, but considering the vast majority of driving I do outside of my commute is highway driving, I don't think i'll be hitting 40MPG too often. Still, 26MPG driving like a maniac ain't half bad.
Overall, absolutely in love with the thing. Again, considering the price, and considering how expensive modern cars have gotten (I still can't get over the average new car price in America being over $45k), this is technically an economy car, and it sure doesn't feel like one. I look forward to rolling with this vehicle for at least the last fifteen years.