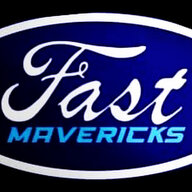 Well-known member
Diamond Sponsor
Not everyone wants a 304 SS artwork downpipe so I will have a lower cost 409 SS option by the end of July.

It will be for the stock or Corsair turbo, 3 inch 409 SS, high flow cat, flex pipe, OEM style hangers, and a 3 inch vband end. It will also include a vbanded 3 inch midpipe with 3 inch slip fit end and clamp.

Price isn't set in stone yet but let's say it will be the lowest price on the market.

Pictures will be available soon.