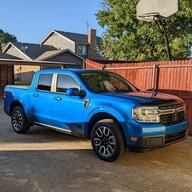 Well-known member
Yesterday was a rainy day so I went through the December scheduling email threads and totaled up the number of emails received broken out by the month ordered. This is from the emails received on 12/2, 12/9, and 12/16. Obviously, this information is limited to what was reported in this forum by members, so it's not necessarily representative of what happened with all of Ford's orders.

Hybrid (Total 151):

June (41); July (79); August (27); September (1); October thu December (0); order date not specified (3)

All of the August orders were 8/12 or earlier, most being Aug 1-5

Ecoboost (Total 60):

June (6); July (7); August (4); September (6); October (19); November (15); December (3)

Engine not Specified (Total 15):

June (3); July (7); August (4); order date not specified (1)

----------------------------------------------------------------------------------------------

What this tells me is for hybrids, Ford was almost exclusively scheduling June, July, and early August orders, and definitely not later orders (October, etc.). June and July hybrid orders without build dates could still be mostly due to the high demand for hybrids vs. the 40% constraint, as Ford just continues to work through the big pile of hybrid orders from those months. Of course, dealer allocations, geography, constrained accessories, etc. could still have impacted why these June/July/August orders were scheduled vs. others from the same months that weren't selected, but it seems Ford just hasn't had the production capacity build the high number of hybrid orders on a timely basis.

Ecoboost data, on the other hand, presents a different story. The order months for those scheduled in December are all over the map, with October and November orders clearly leading the way. I would be more concerned if I had a June or July Ecoboost order hanging out there given the clear evidence that newer orders are getting scheduled.