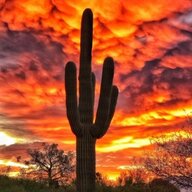 Well-known member
First Name

Chris
Joined

Jul 3, 2021
Messages
Reaction score

3,850
Location
Vehicle(s)

04 Ranger, '15 Sportster 72, '21 Road King Special
Trim

XLT
Today, 8-24 a training Maverick was at Jim Click Ford in Tucson. I stopped by and took a lot of photos, which I'm posting unless forum admin says there are too many! Had a nice chat with the Trainer and will go tomorrow to see the same truck again and maybe take more photos as I think of what I missed or if anyone has a specific request. I was mostly interested in measurements and tried to get those request I've seen here on the forum. Anyway enjoy the pictures!
UPDATE: 8-25
I went back and took a few more pictures for people who requested them. If I missed answering your request please let me know and I post the picture.
I found out a few more things between talking to the Trainer, my salesman and over hearing conversations between the sales people after they had their training on the Maverick. So what I'm saying is that what I post here isn't concrete. So believe like Mulder, but with the skepticism Scully. (For those of you who don't know who Mulder and Scully are try watching the X-Files!)
1. Production on Hybrids should be gearing up really soon, possibly in the next two weeks.
2. Hybrids will be the next big push when scheduling resumes
3. Ford greatly under estimated how popular the hybrid model would be (duh). They originally planned on people wanting the Ecoboost over the Hybrid. Reservations are running 90% hybrid to 10% Ecoboost (again I'm just repeating what I heard so don't go ballistic saying "my numbers" are unrealistic!)
4. The recent change in requiring AWD for the 4k tow package and people's reaction to it is another reminder that the Maverick is still in pre-production and changes could still happen before final sign-off for production. In other words, don't freak out if there's another change to Maverick because the people with the pocket protectors (engineers and safety folks) aren't getting the "numbers" they expected from whatever "widget" they designed for the Maverick.
5. The software in the XL and XLT was given a light version in order to keep cost down. (Really? Does the Sync 3 or 4 software cost that much?) Also don't expect Ford to make Sync 3 upgrade available to XL/XLT models. (Hmm, maybe enough out cry for it and Ford would changes it's mind. Just a thought)
6. The Trainer Maverick I saw was getting almost 31 mpg, 2.0 Ecoboost with FX4 package. Trainer said that other Trainers in the XLT Hybrid models were getting high 30s to low 40s mpg!!! YES!!
7. There was no plans to have roof racks rails mounted on the Maverick. So the aftermarket will have their work cut out for them to design a way to over come that.
8. The steering is electrically assisted and steering is "light" when compared to a hydraulic steering setup. The Mav's Lane-keeping system will also "monitor" your steering and help when necessary, i.e. you're driving in a high cross-wind and have to constantly keep bumping the steering towards the wind direction in order to keep you from being blown sideways. The Mav will add more assist to the steering so you don't have to work harder keep the Mav straight.
Overall, the Maverick is very impressive! As I stated before nothing to me feels or looks cheap. I full like the quality is on the same level as a F150 XL, XLT, or Lariat only in a smaller size! I firmly believe people will be very happy with the Maverick.
Last edited: