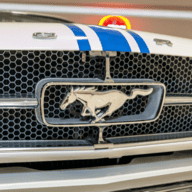 Banned
Banned
I bought my 2022 Hybrid from Mullinax Ford in Vero Beach. Ordered in June, delivered in January.
They are a medium sized dealer, but part of a larger dealer group. I thought they were real decent to deal with.
They charge no dealer fees. The do charge like $300ish for admin fee or something.

I paid MSRP plus tax, tags and admin fee.

I emailed with my salesperson (Alexis) the other day.

According to Alexis- They are taking refundable $500 deposits, and if you have your ducks in a row they will order your 2023 Maverick on August 15th and give you a buyers order at MSRP plus tax, tax and admin fee.

She is easy to deal with.

If anyone is interested in this, I will pass along contact info. I have her direct work number somewhere.
I would want to give her a heads up before having people contact her.