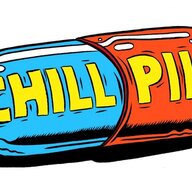 Member
I didn't breakdown the 1h 41min , but I got in the ball park at 29.43 MPH. Ahhh what are the chances that anyone will drive an average of 29 MPH.
I'm not sure where you live but in South Florida (Miami area) my lifetime average speed in my Kia Niro over 8,000 + miles was 21 MPH and my lifetime MPG was just under 48. Tracked and hand calculated using Fuelly app on my phone. To go 50 miles here in the city would take you anywhere from 2 - 4 hours depending on traffic. It routinely takes me 45 minutes to commute to work 13 miles, and that's when I leave before traffic starts.
Edit: In addition, we are completely flat. The only hills are boat ramps, highway ramps, and landfills. I don't regen anything from hills.