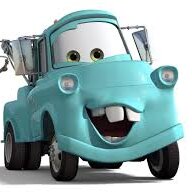 Well-known member
My good friend and client Mr. T Gizma got his truck on the rollers today and made some solid numbers.

2.0 AWD

S&B Intake

Fast Mavericks Intercooler

Liveronis E30 tune

3 pulls on a Stingy Mustang Dyno:

305 whp / 330 lb-ft torque

300 whp / 342 lb-ft torque

299 whp / 336 lb-ft torque

Next up he will be installing V2 Catted DP and CTR50 and see what she can do.
Where is this Dyno physically located?
Any near Bay Area California?
Would be nice to put a stock Hybrid on it.
Computer calculated hybrid Torque came to 267 lb-ft in mine. Would be neat to physically test it.