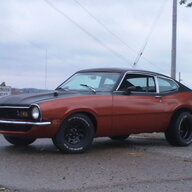 Well-known member
Not a thang…crickets.

I have a feeling this thread may need retirement.

Granger can start another for emotional support…
At 99 pages??? We were sooo close! If it hits 100 pages Ford will bump their allocations to.....
Seriously they should Granger is the most popular Ford dealership on MTC forum. Constraints aside they could build everyone of our Granger Mavericks in less then a day and still have time for a ciesta down there. Should we start a petition? Maybe get Iowa congressman to make a phone call to Michigan congressman?
Anyways I'm excited and still patient.