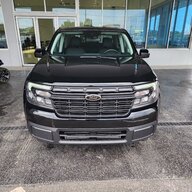 Member
Hey forum,
Done a good amount of lurking recently but cant seem to get a definitive answer on this topic.
Personally I like the look of my 18's, I want to give the truck an aggresive look. I was thinking going with these tires
BFGoodrich All Terrain T/A KO2 Radial Car Tire for Light Trucks, SUVs, and Crossovers, LT265/60R18/E 119/116S 119S
https://a.co/d/bXLZdDC
Throwing around the information gained here plus some addition it would appear these tires would fit stock with slight to no rubbing (see below)
I would like for someone to go over this (if possible) and double check me on it. Let me know your thoughts!
Thanks!