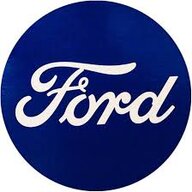 Well-known member
Joined

Dec 14, 2021
Threads
Messages
Reaction score

536
Location
Vehicle(s)

F150
Trim

XLT
Lately, folks have posted reviews bitching and moaning about petty stuff they hate about their Mav so I figured, why not do one as well!
First, I hate that gas prices are so high right now so I'm very happy with that MPG right there. That drive was 5 percent city/95 percent interstate.
I hate that I have back problems so I was worried about the Maverick since it was ordered sight unseen. I'm happy to say that the seat is very comfortable. Got lucky there considering how much driving I do.
I hate that the hybrid is so quite because my daughter said she could sneak out at night in it and I wouldn't hear her. I'm happy to say she hasn't done that.
I hate that some of you are being screwed by your dealer. I'm happy to say that I had a very pleasant experience at Richmond Ford West in Richmond Va. Ask for Dario. He's a no pressure, upstanding kind of guy.
I hate that some of you are having problems with your Mav. I'm happy to say that mine has been almost problem free. I had the shudder once, my infotainment screen freezes once in a blue moon, no hood vibration, none. Knock on wood.
My wife hates that I'm always looking for an excuse to go out and drive my Mav, even on weekends when I'm not working. When Friday rolls around, I can't wait for Monday not because I love my job but because I get to drive my Mav again.
Anyway, not much of a review. Just wanted to say I like my Mav.
Last edited: