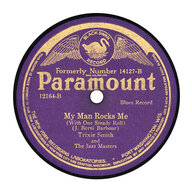 Well-known member
First Name

Carl
Joined

Apr 9, 2021
Threads
Messages
Reaction score

716
Location
Vehicle(s)

2021 Ford Maverick Lariat Alto Blue FX4 4k 2.0 EB
Trim

Lariat
WARNING - WALL OF TEXT TO FOLLOW
Hello MTC! Many of you have seen me around these parts since April 9th of this year. Those who know me here would likely agree that I try to remain unbiased in my opinions about the Maverick. Even though I am now a proud owner of an Alto Blue Lariat, I will remain as unbiased as I can be for this review.
Specifications:
Color -
Alto Blue
Trim - Lariat Lux
Engine - 2.0 EcoBoost
Drive - AWD FX4 with 4K Tow
Liner - Spray-in
Cover - Hard Roll-up
Wheels - 17" Unique (Black)
Tires - Falken Wildpeak AT3W 235/65r17
Spare - Full Sized (True Full Sized Now)
First Impression:

To be completely honest, I was a little underwhelmed at first sight. I had lurked and contributed on this forum for a long time so I had already seen everything (mostly) that I had expected. Not to say I wasn't happy, I was elated to finally see my new truck in person. It's sort of like going to a movie where they showed all the good parts in the preview and left nothing for the movie (*cough* "Old" *cough*). Only difference is I didn't feel ripped of by purchasing the Maverick.

I managed to get delivery of the truck the day before we were heading out on a fairly long road trip and the Maverick was a most welcome addition for the 7 of us to travel. The Maverick carried everything as well as the driver (mostly me) and 2 passengers. Everyone got a turn riding and 3 others had a turn at driving so I could get each of their opinions. I will break everything in 3 ratings, Good, Bad, or Indifferent and give my reasoning for each. Without further ado...

The Good:


Adaptive Cruise Control (ACC)

- I decided to make this my first review point simply because I have HATED ACC in other vehicles I have driven. The ease of use and clarity of what is happening when the ACC display is active doesn't leave me wondering what the vehicle is doing. It is simple to adjust the following distance and it is very reactive when another vehicle cuts in between you and the followed vehicle. I tested the ACC to the point that I let it take me to a complete stop (with my foot hovering over the brake). It is a welcome addition to the options that I initially would have declined if it was a removable option. I was a die-hard proponent of simple cruise control before the Ford ACC changed my mind.

Lane Centering

- This one was going to be listed under indifferent, but I decided it was good, overall. The lane centering is nice and does what it is supposed to, for the most part. It seemed more likely to pull to the center line than to the outside line if it got a little confused. Additionally, I had to apply a bit more pressure to the steering wheel than I wanted to so the vehicle knew I was holding onto the wheel. If you grasp it too lightly, the truck will yell at you. Mostly, it did as it was supposed to and is a nice option to have.

Cover (Hard Roll-up)

- This is another one that I contemplated marking as "indifferent", but my complaints about it were not the fault of the product. We experienced quite a bit of rain and even a little snow when we made it back home. Even with so much moisture, the contents and bed remained completely dry.

The complaints I had were about the installation. The cover was installed slightly too close to the cab and caused a little ripple in the seal and made it so the end seal did not sit flush with the tailgate.
As I said though, everything stayed dry inside and I just need to adjust the cover slightly to make it sit correctly, so the cover gets to hang out in the "Good" crowd.
Cabin Noise
- This was a surprising thing for me since I have had sedans that were noisier to ride in. Even with the upgraded tires, I didn't need to shout to make myself heard.
Acceleration
- The acceleration was a bit peppier than I had anticipated. Until I see that the loss of "Sport" mode is a day and night difference of what "Normal" can do, I won't mourn the loss.
Comfort/Ride
- The Maverick feels nothing like a truck inside. The ride is extremely smooth over normal roads and the steering is responsive and accurate. I opted to not have the moon roof, a choice I am happy I made. That additional 2" of headroom makes the cab feel massive. The seats are contoured to cradle you while you sit. The climate control was easy to keep the back seat passenger comfortable with only the under-seat ducting with minimal adjustment to the setpoint and front vents. If I had one complaint on comfort to make, it would be about the tilting headrests. To be fair, the headrests are not there for comfort and the name should be changed. I have, however, ridden in vehicles with much worse headrests.
Display/Gauges
- The gauge cluster is easy to look at and is easy to identify the many things going on with it. The color and highlight options chosen create enough contrast to make changes to settings grab your attention, but not so much as to be obnoxious. A couple nice features to this is an alert when a passenger unbuckles their seatbelt (and showing which passenger) and the notification to check for passengers in the back when exiting. If that saves only one child from getting baked in the back of a Maverick because of inattentive parents, it will be worth it.
Fuel Economy
- I am relatively satisfied with the mileage I am getting so far. The trip I took ranged from Highway to City to Mountainous Passes to Stop and Go traffic. Through the whole 1200+ mile trip, I averaged 26.8 MPG. That is very welcome, considering everything we hauled for all 7 people on a 4-day road trip was hauled along in the back, including a fairly large cooler full of ice and drinks. That, along with the 3 occupants was a relatively large load. With about 500-550 lbs of occupants, we may have been getting fairly close to the load rating. Remember, this is a nearly fully loaded truck that knocks my load rating down to 1264 lbs.
Bed Size

- To tie into the previous review item, I must say that I am surprised at how much I can fit in the relatively small bed of the Maverick. I never thought I would have been able to fit the belongings of 7 (some high maintenance) people in the bed. I can't wait to haul some larger items to give it a full test.

Under-seat Storage

- I love the space under the back seat (non-hybrid). I was able to fit my Ice Scraper, Emergency Shovel, M12 Battery Charger, M12 Compressor, and a couple batteries in one side. The other side will be where I keep the Tow Rope, Emergency Kit, and First Aid kit. There will still be room left over.

4K Towing Option - Trailer Adapter

- Though I have not had to tow anything yet, I wanted to thank whoever decided to put the 4-pin and 7-pin receivers BOTH on the 4K Maverick. No more trying to find that silly 7 to 4 adapter for non-braking trailers.

120 VAC Inverter Outlet

- A lot of people have been nitpicking the 3.3 A @ 120VAC rating of the inverter, calling it mostly useless. I respectfully disagree. It is enough to run many devices, and we found the need to use it several times on the trip. First, one of the kids had a bunch of school work to do, so his 2.4A laptop power supply was just fine. Second, I charged up one of my M12 batteries for the compressor. Lastly, and most beneficial, I hurt my jaw a little and went to Walgreens for some single-use heat packs. While there, I noticed a small 12"x15" heating pad. I opened it up to find the Wattage or Amp Rating, but it was not listed. Checked online, not listed. Then I recalled that Sunbeam actually manufactures them for Walgreens and good news, 150 Watts - well below the 400 Watt rating. I was able to use the heating pad for the last 6 hours of travel and I didn't need to buy those single use things. I am sure I will find many more uses for the outlets going forward.

Auto-Dimming High Beams

- Much more responsive than in other vehicles I have used. Only issue I noticed is that it will not dim for a vehicle across an extra-wide median. Probably a non-issue, but I tend to manually dim, no matter how wide the median is.

Horn

- Not a baby horn. That is all I have to say about it.

The Bad


Hood

- At moderate rates of speed, the hood, near the windshield, appears to flap up and down quite a bit. I worry that, over time, that may cause stress fractures in the clear coat. I would have liked to see the hood seat more snugly.

Steering Wheel Boot

- The boot isn't really to blame, more the manufacturing. When I was letting someone else drive, the steering wheel was adjusted accordingly. I noticed a portion of the boot appeared to be loose. I am sure they this will be a simple matter of loosening the screw and reattaching the boot, but I shouldn't have to.
Backup Camera Location
- Whoever thought under the Ford emblem was a good place for the backup camera should have their decision-making privileges revoked. Water tends to collect and funnel down to the lowest point of a shape and the oval is no exception. If it has been raining, plan on going back to old-school mirror backup or climbing out to clean the camera. Additionally, with the tailgate being a removable part of the vehicle, it is an inconvenient place to put the camera. I guess that means they can charge a bit more for a replacement if the tailgate gets damaged or stolen.
Backup Camera Night Visibility
- I would have liked to see an extra light tied into the reverse gear to cast more light behind you. At night, it is very difficult to see where you are backing up. Maybe I will install something after-market for this.
Cubby/8-inch Display
- Every, EVERY single person who has looked at my interior asks what our "beloved" cubby is for. I tell them it is for a chip shortage that turned a 12-inch Sync4 display with wireless Android Auto and Apple Carplay into an 8-inch Sync3 display. Until someone proves me wrong, I'm going to keep telling people that. Hopefully Ford will have the decency to make the future 12-inch display a purchasable replacement where a dealer install won't invalidate the warranty.
Slippery Mode Brake Response
- This is something I didn't experience myself, but one of my other drivers mentioned that when breaking in Slippery mode, the braking feels squishy and different than normal. If that is the case, I can understand why, but I don't recall reading that in the manual. Of course, I could've missed it, but that could be dangerous if someone is not prepared for the difference in braking.
"Full" Sized Spare
- This is a rip-off, plain and simple. Any of you without a build date, immediately call your dealer to remove your Full-Sized Spare or prepare to be disappointed. Go buy a cheap Steelie and get a matching tire put on it yourself. Fortunately for me I had already anticipated replacing all my tires, but if I hadn't, I'd be even angrier than I am about this one. I opted to keep the 225 Pirelli Scorpion ATR tires on my order and replace them with the 235 Falken Wildpeak AT3Ws myself since that would be cheaper than buying new wheels/rims. The Pirellis are a 225/65r17 and the spare that came with it was a 215/60r17 Atlas Priva C/S.
I have heard, but I don't know personally, that having a difference in size like that is bad for the AWD. Seems like a bad place to cut corners and save a few bucks.

Initial Cleanliness

- Not sure if this should be a complaint or not since the dealer helped me rush through in time to get the truck before the Road Trip, but the interior was really messy. There was dirt and slight scuffing (non-damaging) on many of the interior panels of the truck. I don't know if it they always get unloaded looking that way, but a word to the wise - Give your dealer time to detail it for you.

The Indifferent


Audio Source Switching

- It is a bit cumbersome to switch audio sources when connected to Android Auto or Apple Carplay. Once your phone is connected, the voice commands are switched to Google/Siri and you can't tell Sync3 to switch to SiriusXM via voice. You need to use the screen to move out of your navigation, go to Sync3, then Audio, then pick your source. There may be an easier way, but I have not spent time looking yet.

Sync3 Menu Navigation

- Does anyone remember when websites had "Site Maps"? It was a page where you could figure out which pages you needed to click through to get where you wanted to go. We seriously need something like that for the Sync3 Menus. There are so many configurable options in the system that it may take hours to make it through them all.

Hold/Auto Start-Stop

- I really wanted to list these under "Bad", but that would be just because I don't like how they work. Main reason I don't care for them is because the Maverick is a bit "jumpy" from a stop. I need to wedge the Maverick in the garage in a way that I need to creep into place. To do this, I need to lightly release the brake and let the truck inch into position. Using the Auto-Start/Stop, I would likely lurch into the garage door runner.

Water Bottle Holder Sizes

- Hey look, it's the most talked about Maverick feature creeping back into the conversation. I added this for one reason - I found it irritating that the door water bottle holders differ in size from the front to the back. I grabbed a bottle for the trip and dropped it into the back door. Decent fit, but a little loose. It would work until I get one that is a better size. After we headed out, I asked one of the kids to hand me my "sippy cup". Guess what would not fit in the driver door even though it fit loosely in the back door? Yep, it had to ride in the center console.

Back Seat Arm Rest Elevation

- I will need to watch this one, but there is about a 1.5" gap between the arm rest and the seat underneath. I worry that someone will put weight on it and break the thing.

Sunglasses Holder

- Those of us without Moon Roofs get a Sunglasses Holder. Whee... Except mine sticks slightly. I'm sure it will loosen with time, just slightly annoying.

Hill Assist

- The truck wants you to travel at 25 MPH or lower when using Hill Assist. I was hoping to use it instead of "L" for going down hills since "L" seems to have a tendency to rev high at times.

Rear Powered Window

- Opens and closes smoothly, but I could take it or leave it. At least the dog can stick her head out and slobber on the car behind me.

Auto Headlights

- I usually leave my headlights on all the time and I am going to go back to that now that I have tested the Maverick's auto headlights. Driving through a tunnel, it seemed to take about 10-15 seconds before it realized they should probably be on.

Turn Radius

- Plan on making a 3-point turn on a normal sized 2-lane road. It seems to turn a bit wider than a similarly sized SUV.

Rear-view Mirror

- The lack of Auto-Dimming on the Rear-view Mirror seems to be a non-issue. The rear privacy glass dampens the other lights fairly well. I am disappointed it doesn't come with Homelink though. I will likely be replacing that next.

In Conclusion

Overall, I am quite happy with my purchase and will likely own it for many years to come. The pros greatly outweigh the cons and it doesn't really matter to me what others think of my new truck (except for that blasted cubby). If any of you have questions on my experience and review, please feel free to ask and I will try to answer when I am able. Good luck to the rest of you who are still in queue to get your Maverick. Happy Trails...

previously posted photos to follow

*Edited to correct spare size from 215/60r16 to the correct 215/60r17 - thanks for the catch.

*Edited to correct several typos
Last edited: