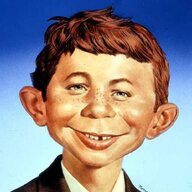 Well-known member
Since the user who was posting these seems to have abandoned his Maverick quest...
Getting this thread started so y'all can share your good news. Or no good news.
Congrats to those of you that get scheduled this week. Please provide the following when you announce that you received your email
Time email was received (include time zone!)
Your scheduled build week
🛻 All relevant build info (e.g., velocity blue hybrid lariat lux + all weather mats)
Your region, if comfortable (e.g., southern California or even Los Angelos, CA)
Your original order date
Dealer (e.g., Long McArthur Ford, Salina KS)
Screenshots are encouraged and don't forget to update the tracking spreadsheets here:
https://www.mavericktruckclub.com/f...ck-order-tracking-list-stats-enter-yours.165/
And be sure to use the order tracking tools here:
https://www.mavericktruckclub.com/forum/threads/
-maverick-build-tracking-links.2882/
If you just want to be notified, you don't need to add a comment to the thread! You can click on the watch button.