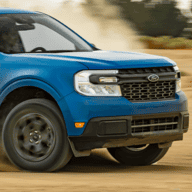 Administrator
Staff member
Our source at Ford has just confirmed the OKTB (ok-to-buy) date for the Maverick Hybrid is
December 8, 2021,
due to the emission certification delay. This info originates directly from Hermosillo plant.
It remains to be seen if this date holds, but we should be less than two months away from the first saleable hybrid Mavericks.
As for EPA MPG release for the Hybrid Maverick, the source isn't 100% certain, but thinks that it should also be released on the same date.
Last edited: