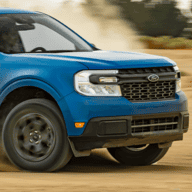 Administrator
Staff member
If you've placed an order for the Ford Maverick, get yourself on the list below!
1. Please use the
Order Tracking List Submission Form
to add yourself to the list.
2. Post a reply in this thread to let us know.
3. Once your submission is approved it will show up in the list.
4. Be sure to check out the STATS sheet below it for detailed infographics on body style, models/trims, etc.
5. Use the
Change Request Form
to add your
Estimated Build Date
and/or request any changes to your order info on the tracker list.
.
Last edited: