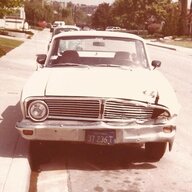 Well-known member
I'm curious why you think this comparison is bogus? I am not trying to be inflammatory, I genuinely would like to understand your argument here. Your own points make the case that Tesla being under 10 years old producing electric vehicles has nearly beat Ford a 118 years old car manufacturer. Tesla's 2022 1st quarter beat their 2021 1st quarter numbers by 68%. a 68% increase in production for 1st quarter year over year. As of this a.m. no other major manufacturer has a year over year increase in production but Tesla. Tesla's actual 1st quarter production number is 310,000 units vs Ford 412,000. Tesla has 2 new production facilities coming online during the next quarter inc a Texas facility. Second quarter production numbers could easily beat Ford.

I do not believe that Ford's problems w the Bronco, Maverick and Lightning have solely to do w chip shortages. Why isn't tesla dealing w those issues, they just posted a 68% increase in production units from 2021 to 2022. Other manufacturers production are down too but nowhere near the deal Ford is seeing. Something else is kinking up the pipeline.
Bogus because his statement is lacking any details or proof. Which quarter are we talking about for comparison? Which models exactly is he including for each manufacturer in that specific quarter? It is not an Apples to Apples comparison like that which can be easily argued or rebutted.
Here's a real comparison, Tesla Model 3 was pitched as the more affordable car for family budgets and heavily hyped when it went into production in July 2017. (Wiki on Tesla model 3 history at end).
2022 Maverick was also pitched as an affordable entry level vehicle for the masses when it went into production Sept 2021.
Comparing Tesla Model 3 initial quarter of production (3rd 2017) & Maverick initial quarter of production (4th 2021) quarter production you get 260 Model 3 units vs. Maverick 13,258 units.
*note* Tesla started production later in it's initial quarter, and Maverick actually gained a couple weeks at end of 2nd quarter- but also lost last 2 weeks to factory holiday shutdown, so roughly equal production time for each...
Then compare the next production quarter for each as they ramped up, 4TH Q 2017 for Tesla 1542
Model 3 units vs. 1ST Q 2022 10,550 Maverick units. Which 1 of those quarters was OP talking about?
Maybe instead we can look at a recent complete year of ALL models produced by each company and divide it into quarters and pick 1? how about 2020 with supply shortages hitting due to pandemic supply chain problems?
Tesla 2020 TOTAL production = 499,535
Ford 2020 TOTAL production = 4.187 Million
So which quarters again was OP comparing? I just call out disingenuous arguments where people throw out a blanket statement repeatedly with no support to back it up- or even try- and want to be taken seriously.
https://en.wikipedia.org/wiki/Tesla_Model_3