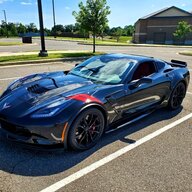 Well-known member
According to Tim at Long McArthur they have 221 unscheduled Mavericks right now (split about evenly between hybrid and EB). Ford is now scheduling build dates in July. Long McArthur got 12, yes 12, Maverick allocations for May. That means Ford has to schedule, build, and allocate Long McArthur roughly 73 Mavericks per month for July, August, and September in order for all of their 2022 orders to be filled. Or, if they were somehow able to include June in there, 55 per month.

Anyone see that happening? I sure don't.
Exactly. And that's ONE dealership. Although a huge one, it's just ONE and they have 221 unscheduled Mavericks. Add up the rest from the other 3000 Ford dealerships in America to that number. Yes 3000. Then add up the ones that are scheduled and not built yet. People thinking that there are only 10, 25, or even 50k Mavericks left to build are insane. It's an insanely popular truck. A LOT more than 100k were ordered and waiting to get built and Ford isn't going to reach 75% of that by the fall.