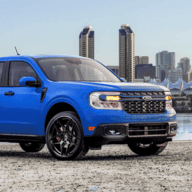 Well-known member
Yah if Ford doesn't know when they will be getting word from the EPA at some point they will need to delay building hybrids. There is only so much space around the plant for staging vehicles so months of even low production amounts will start gumming up the works. Also it won't make financial sense for them to use what may be constrained parts like covers and spray in liner for it to sit in Mexico and not bring in money.
Says the guy with an ecoboost order
No FORD is going to make the hybrids, and for every sitting unit because of missing EPA rating the person in charge of said EPA rating should get one swift smack upside the head. Eventually the lesson will be learned.