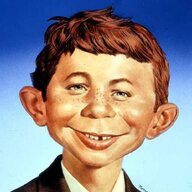 Well-known member
I called yesterday on a whim, didn't expect anything new but was surprised to find they had a VIN for me and a scheduled build week of 5/23. I originally was a 7/16 XLT Hybrid Lux order but updated to Lariat on 10/12. My order shows as an October 12 order in the tracker.

Nice to know the end is finally in sight. However, assuming it stays that build week it will mean it most likely will be delivered to the dealer while I'm on a 2 week vacation out of state!
Wow, congrats. Kinda shocking that an Oct Hybrid with Lariat Lux & CP-360 got scheduled... you should buy a lotto ticket for sure!